Early voting is definitely the way to go! You won't regret mile long lines and frantically trying to cast your ballot at the last minute. Click the links below for your counties early voting locations.
October 13th – October 30th*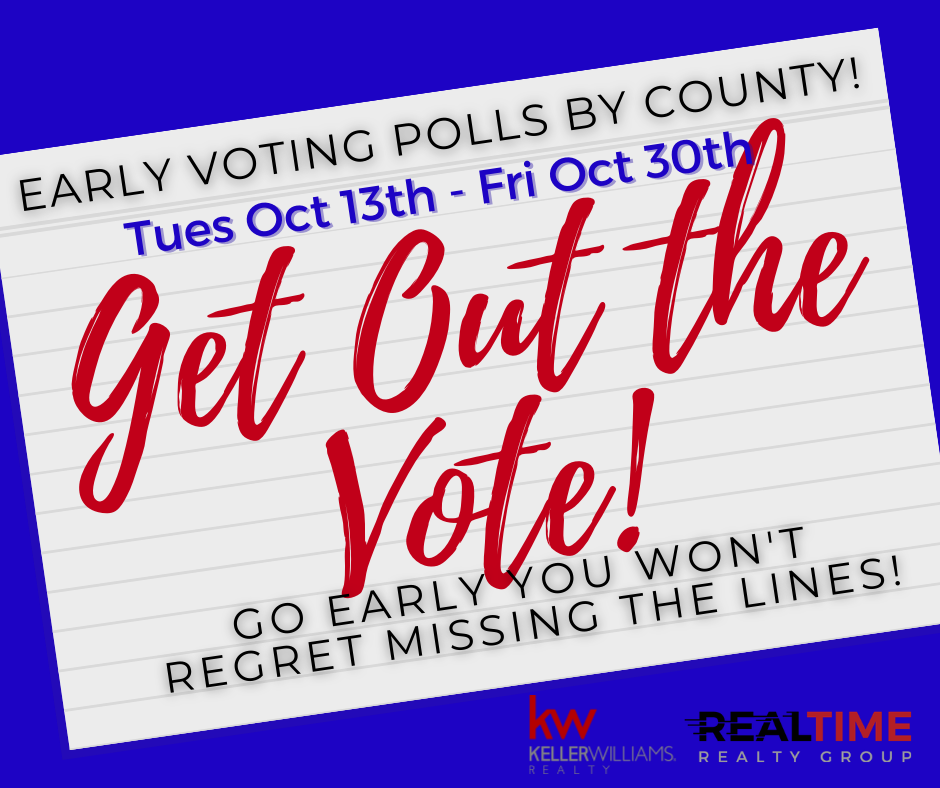 Thinking about potentially moving or even updating your home? Did you know we offer free real estate consultations no matter what you are in the market for – even if it's just to chat about what updates yield the most equity over time.
Send us a love note below, we would love to chat with you!