Thinking of Moving to the Area?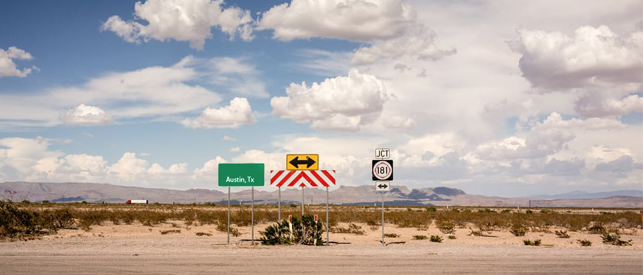 Austin is undoubtedly a popular place - not only for people. but also for businesses. Austin's growing metro area also includes the fastest growing suburban areas as well, Hays and Williamson counties.
Thinking about making the move to the area? Connect with me so I can assist you through the process.
Check out some of the services we offer our relocation clients:
1. Custom tailored property searches with the most active and up to date listings.
2. Ears and eyes on the ground looking out for listings that meet your needs BEFORE they hit the multiple listing service.
3. Private video tours, this can be through Facetime, Hangouts, Skype or I can record the showing and send the file to you digitally.
4. Electronic signature program that allow you to sign from your phone, laptop or tablet with ease and paper free!
5. Database of local knowledgeable lenders, property inspectors and contractors for your every need.
Being Relocated Out of the Area and Need to Sell?
We're sad to see you go, but would love to make this transition easier and stress free. Contact me today to setup your in home market consultation.
Benefits to working with a relocation specialist:
1.
Responsiveness.
Work with an agent who answers your calls, emails and text quickly and efficiently. Time is of the utmost importance.
2.
Technology.
Work with an agent who uses technology at a high level, free yourself from paper and the fax machine. I use electronic signatures so there isn't a need to print, scan or fax documents back and forth.
3.
Local.
Work with someone who is a local, that knows the market like the back of their hand and can coordinate showings, inspections, repairs and any potential contractors. Think of me as your right hand woman.
4.
Remote Closings.
I work with the title company to accommodate you in your new location, we can close you just about anywhere in the world with mobile notary services saving you time flying or driving and more to enjoy life.
I'd love to start the conversation with you - feel free to email, call or text me so we can get started!
Adrianne@kw.com
512.300.7647
Also see
this great resource
for relocation and area information!
Ready to get started?

with a trusted local lender!